Hi Friends!!!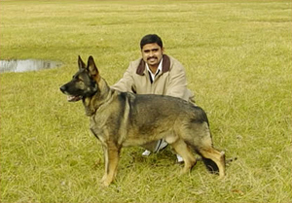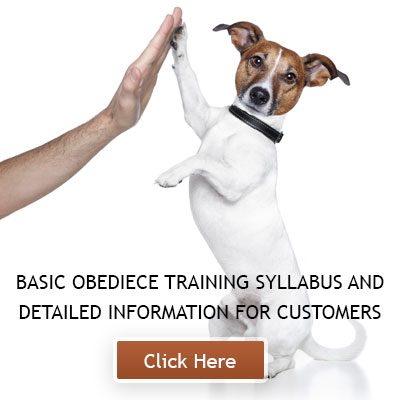 Thank you for the overwhelming response to our website. Your reaction motivates us to go further and further in giving you all more interesting articles and useful information on dogs. So please keep sending your suggestion and comments which will enable us to provide you with more and more.
In this space this month my son Arjun R. Rangarajan shares his experience with the "man's Best Friend ". Arjun is dog trainer in his own merit and I am proud to say a good one too. Right from his birth he grew up with dogs and exhibited a natural flair training them. When I met with an accident and was in bed for nearly eight months, Arjun, even though was only 14 years old, ran all our dog training programmes industrial and domestic with the help of our trainers. Industries like Lucas TVS Ltd, let him visit their premises and train their dog squad. On a regular basis I consult him before trying certain customized training methods with problematic dogs. At present he is busy with his full time job and the final semester of MBA. I am glad he found some time to write an article and promises to write every now and then. So here is Arjun:
"If Mowgli in Rudyard Kipling's famous novel "The Jungle Book" had wolf like characteristics, it was because he was raised by a pack of wolves. How I would love to inherit some strong qualities that a dog possesses…..loyalty, sincerity, integrity, obedience, the list is unending. Thank God! I think I do have some as I was born and raised in a family that loved dogs more than the record label HMV (His Master's Voice). It was the Dogs that was most AUIDABLE in our household. I really feel proud to have been associated with this magnificent creation of God. Such unparalleled love, affection and loyalty cannot be found even in humans. Here we behold "The Man's Best Friend".
In this article, I would like to emphasize on the benefits of having a dog at home if you have growing kids. I feel comfortable in discussing this, as I grew with at least 5 to 7 dogs at any given point of time. Dogs were a way of life in our house. We had many breeds from Dachshunds to the Great Danes, to name them in ascending order of their sizes. It was always such a joy to be in their company.
My attachment to dogs started in a rather wired manner. To be honest, initially I thought it was too much of a chore to have one dog at home, God forbid 15 dogs!!!! I was just awed! My dad wanted both my sister and I to take charge of the day to day upkeep of the dogs. He wanted us to feed them, brush them and take them for walks. We did this when we were as young as 6 or 7. I did not find it very pleasing to be given homework even at home!! I mean is school not more than enough? Well, the truth is all the work that my dad mad my sister and I do with the dogs taught us some amount of responsibility at an early age. Just as we learnt o respect a dog's emotion, we were able to translate that in dealing with people. A very valuable lesson all kids must learn as they grow up. A dog can be a very useful teaching mechanism, in inculcating discipline and manners to kids without using any verbal force.
I began to look forward to the company of my dogs. I might have had a bad day at school, or I might have received my report card and that my dad o initial (why did schools ever want parents to sin report cards, argh!) and when I come home, there he is my favorite guy, all energetic wagging his tail like he was the only one who had a tail and greeting me with the exuberance that none can match. He made my day, he always did, Dogs help kids overcome peer pressures and various other anxieties kids' face, by being a cushion they can relax on (not literaklly).
Dogs are a big source of inspiration and great ball of energy to be around with. They are always there for you, no mater what. They bring a family together around hem as the love all the attention from everyone. In a nutshell, Dogs are more human than people believe.
All you friends, who had the enthusiasm to dive into this website, go get yourself a new family member if you haven't done so. DOGS MAKE YOUR LIFE A PLEASUE TO LIVE - WOODSTOCK IS HERE TO MAKE YOUR DOG A PLEASURE TO OWN.
See you soon
J. RANGARAJAN (RANGA)
Click below for more Articles
Interview with Santra G.Hunter, the famous Doberman Breed, BRUDA DOBERMANS, Illinois US.
BASIC OBEDIECE TRAINING SYLLABUS AND DETAILED INFORMATION FOR CUSTOMERS
SETTING THE TOILET HABIT - 48 HOURS WINDOW