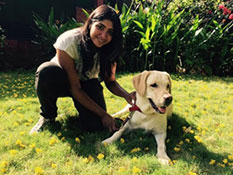 Ms. Sharmila Jayaram
Sharmila is far from the roost when it comes to picking a profession. Following her stint as a project manager in a leading IT company, she decided to take a leap of faith and quit her job to pursue her passion for dogs. She is now a certified dog trainer while also holding an MBA degree in International Business from Birla Institute of Management Technology and a B.Tech degree in Biotechnology from Anna University. Her time away from dogs is usually spent backpacking to exotic travel destinations.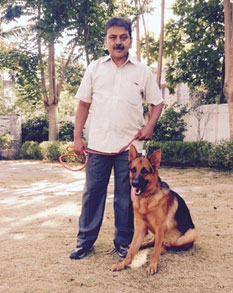 Mr.V.Bharathraj
Mr.V.Bharathraj is a certified dog trainer . He is a Bsc Graduate. He has worked in Rallis India Limited, a Tata Group Company from 1988 to 2012 as Senior Sales Manager and later as Admin Manager. As he is an ardent dog lover, he opted to take up Dog Training as his profession.